JUST TRAVEL TOUR - THE BEST TECHNOLOGY SOLUTION FOR TRAVEL AGENTS
Operating in the sector since 2017, Orlando Parks Tickets, a Travel Tech that has become a reference in the distribution of high quality tourism products and excellence in customer service. A combination of experience in the tourism industry, technology and digital marketing, has made our company one of the most innovative in the market.
The solution developed by Orlando Parks Tickets is what your agency needs to experience Digital Transformation! Using cutting-edge technology and focused on virtual presence, the tool will provide growth, profitability and brand strengthening on the internet.
Customizable and modern, flexible to customize layout and content, configured for desktop and responsive for mobile. Our platform will facilitate the distribution of tourism products / services according to the purpose and position of the travel agent.
Through a series of integrations (API's) the White Label solution offers management and sales modules for hotels, vacation homes, cruises, car rentals, tickets, activities and insurance. In addition to payment methods and anti-fraud tools.
Orlando Parks Tickets – Connecting People, Dreams and Destinations.
THE BEST TECHNOLOGY SOLUTION FOR TRAVEL AGENCIES
BOOST PROFITS WITH ONLINE SALES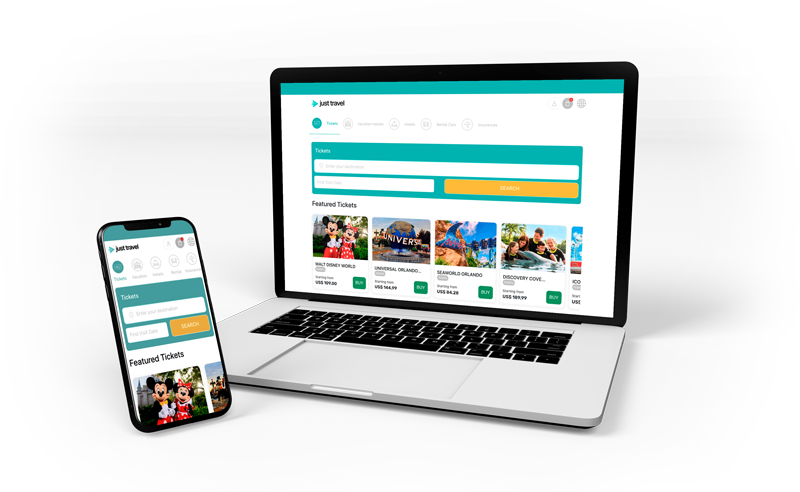 PRODUCTS AND SERVICES
BEST RATES TO TICKETS & ATRACTIONS, HOTELS & RESORTS, VACATION HOMES, CAR RENTAL, CRUISES AND MORE!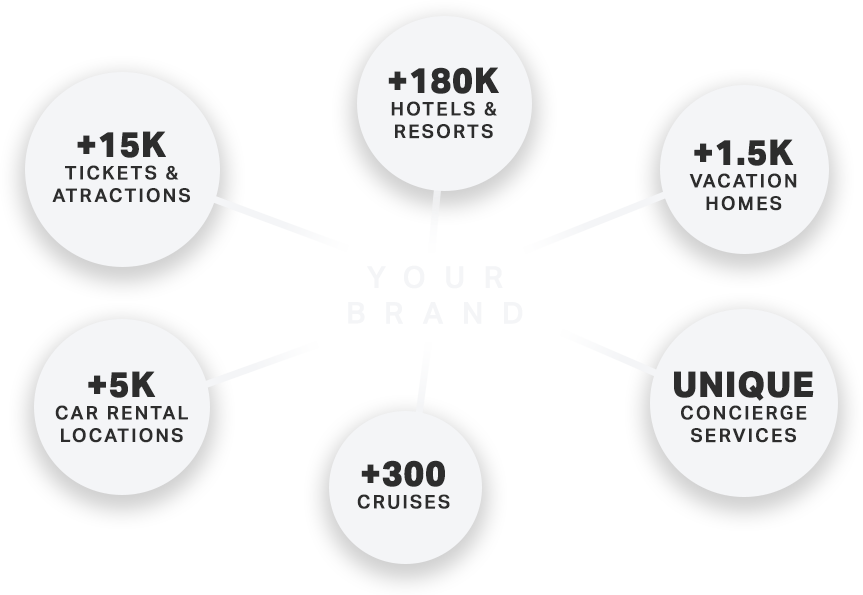 START NOW!
JOIN OUR LIVE WEBINAR AND BE READY TO BUILD A INCREDIBLE GAME CHANGE IN YOUR TRAVEL BUSINESS